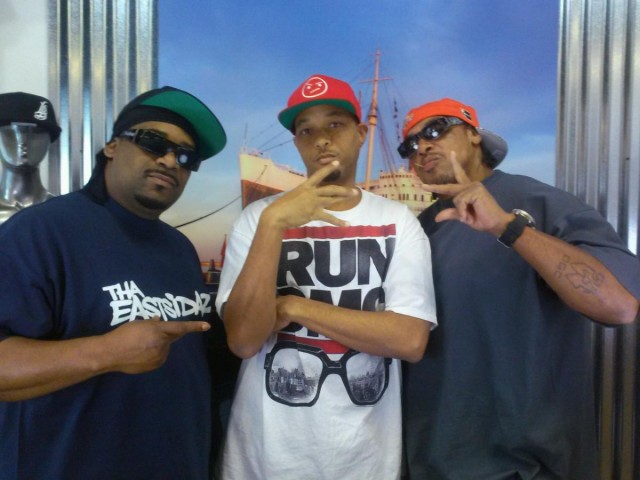 Tha Eastsidaz (Big Tray Deee and Goldie Loc) sat down with DubCNN.com's West Haven Blast and Avian Emelle for an exclusive video interview.
In the few months since Tray Deee was released from a decade in prison he has dropped a new mixtape on DubCNN and been working on new material ever since.
We caught up with the duo at the Long Beach Clothing Company where we took a look at the Eastsidaz clothing line (available online). spoke to Tray Deee about his time in prison, how he recorded "Long Beach State of Mind" from prison, the state of the industry currently and much more.
Tray also talks about how he's back in the studio recording with Snoop Dogg, Goldie Loc, Battlecat, Meech Wells, Kokane, Fred Wreck and more working on a new Eastsidaz project and documentary! He also confirms plans for another Long Beach State of Mind release with features from Soopafly, Crooked I and more!
Goldie Loc speaks to us about reuniting with Tray Deee after all the years apart, the new project – including how they hope to help break a new artist!
We also put both MCs on the spot asking for their Top 5 emcees dead or alive…see how they got on by watching the full interview below!
Exclusive: Tha Eastsidaz Video Interview (August 2014)
Exclusive: Tha Eastsidaz Video Interview (Shoot Photos)
Shouts to Tray Deee and Goldie Loc for showing DubCNN.com love!