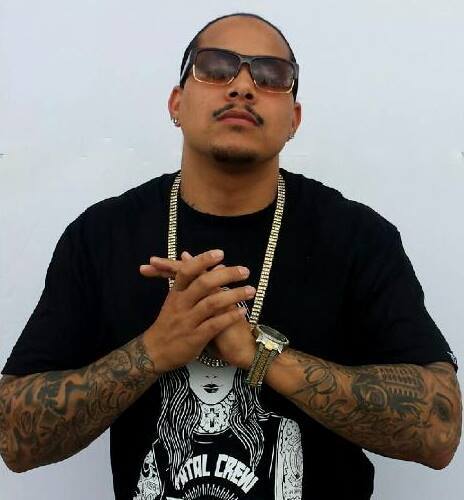 Today DubCNN sheds light on an up-and-coming West Coast artist making some major moves…Kay Nine Tha Boss.
"If there's something you want bad enough, go and get it with no hesitation."- Kay Nine
California hip-hop has been viewed as Gangsta Rap since the early 90's and artists from this state are usually stigmatized by this stereotype. Kay Nine is an artist from The Golden State, who is very versatile and doesn't confine his lyrics to those realms because he understands that there is so much more to life. His voice and outlook on life separates him from the rest of the pack.
The Santa Ana-based rapper began making music at a young age. He was always listening to music and that love that he had for it, helped him to develop into a well-seasoned artist. He's overcome a lot of struggles including incarceration and a pessimistic view on life. Music not only helped him to cope with life but eventually became a viable platform for him to express himself.
Kay Nine has collaborated with several talented artists including: Jayo Felony, Kokane, Lil Eazy E, Butch Cassidy, Kid Frost, Tash (The Alkaholiks), Bo Roc (Dove Shack), Big Hutch (Above the Law) and more. He has also performed with many platinum artists including: Snoop Dogg, Ice Cube, E-40, Too Short, Chris Brown, Neyo, Bone Thugz-N-Harmony, Twista, Nipsey Hussle, Dj Quik, Tee Flii and more. His single "On the Set" was a huge success in the summer of 2014 and was fundamental in the creation of his fan base.
The young artist is heavily regarded for his mixtape "Cruise Control" presented by Dj King Assassin (2Pac and Kokane's Dj). He also made major noise with his singles "We Made It" off his EP "Balance" and "Try Me" (Ft. Jayo Felony). Kay nine is currently featured in this years XXL Freshman 2015 Magazine and just released his single "That Good" Ft. Tommy Redding and Shill Macc.
Check the video below, and be sure to follow Kay Nine Tha Boss on Twitter and Instagram, and subscribe to his YouTube Channel.
Kay Nine Tha Boss Ft. Tommy Redding – That Good (Video)