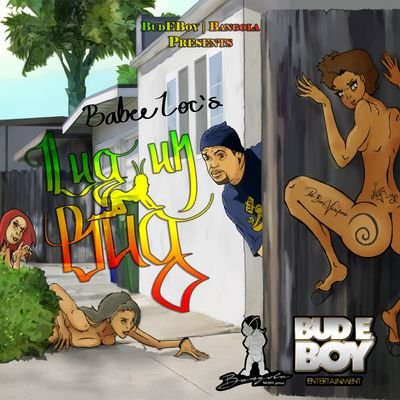 Recently, DubCNN sat down with Bud E. Boy Ent. hip-hop/reggae artist, Babee Loc.
Last week, Babee Loc was highlighted on our feature titled "KOKANE Presents: Bud E. Boy Ent". You can view that here.
Today we go in-depth with the Oceanside, Ca. native with an exclusive interview. In the interview we talk to Babee Loc about his new single and video, get insight into how he originally connected with hip-hop legend KOKANE, get his top 5 MC's, and much more. Only on DubCNN!
Interview conducted in September 2015.
Questions asked by: West Haven Blast.
DubCNN: DubCNN checking in with Bud E. Boy Ent. reggae/hip-hop artist, BABEE LOC. What's good fam?
Babee Loc: What's good luv'd one.
DubCNN: Babee Loc has been making major moves, with a new single, accompanying video, and numerous features under his belt. What inspired you to pursue a career in music?
Babee Loc: Music has always been in my family from singing to rapping, playing instruments, acting every aspect of it so it was inevitable for me i guess.
DubCNN: Tell us about your new single. And album.
Babee Loc: My new international single I'm pushing right now is called LUG UH BUG off of my up and comimg debut album entitled BANGOLA. They actually broke this single in Jamaica on the radio station Irie fm so big up Irie fm, Sun Jock Radio, and every other station in Jamaica that played my record and accepted me as their own.
DubCNN: Can you tell the fans about your experience growing up in Oceanside, California?
Babee Loc: Growing up in Oceanside was the basic Cali life experience for me…like most ghetto youths everywhere throughout Southern California, with the hustling and gang bangin. Only thing different was the city and neighborhood i was in.
DubCNN: How did you invent your distinct, reggae infused rap style fam? And can you tell us about some of the collaborations you have been involved with?
Babee Loc: I pretty much came up with my style cause my big brother Slim was a rapper and i didn't want to be in his shadow…and i always loved reggae music so i started writing and recording around 92, and since I'm from Cali i guess it was just infused into my style. That WEST COAST GANGSTA REGGAE.
DubCNN: How did you hook up with the Legendary Kokane?…Before eventually becoming a frontliner for Bud E. Boy Ent.
Babee Loc: Me and Kokane were friends for about 10 years before i became a Bud E. Boy artist. We met while he was doing an album with my lil homie Raine. We were in the studio just bullshitting doing a lil cypher, and Koka said "That shit hard, we need to do your album." But at the time i gave the music a rest for about 10 years after i got fucc'd on a contract in '95. We stayed in contact as friends away from the music scene so when i decided to get bac into it i called big bro like, "I think I'm going to start my music career again." At that time Koka told me that he just started his own label and would love to have me as an artist, so i jumped at the opportunity. Who else better to learn the game from than somebody that was there from the gate, and came up directly under the legendary god father of gangsta rap Eazy-E.
DubCNN: What projects are available as of now, that the fans can go purchase?
Babee Loc: I have an EP i released, and a couple of singles i put out on iTunes and Amazon to give my fans something to vibe to before i release this banger…BANGOLA. People can go to the label website budeboyent.com and get everything.
DubCNN: What upcoming projects can we expect in 2015?
Babee Loc: Up and coming projects I'm working on…Well u already know, Kokane's new album, "King of G-Funk". I'm also working with super producers Cavi and Tsp, setting things up to collab with the big homie Big Gipp, my Daygo patna Mitchy Slick, and a few more surprise guests. I'm also starring in the soon to be released Snoop Dogg movie, "G7", starring Tyrin Turner, Dj Pooh, Macc Lucci, Red Grant, and directed by Dah Dah…in addition to a few more acting jobs I've got coming up. I'm tryn to get my hands into every part of the industry, lol. I'm full throttle right now…no slowing down no time soon jacc.
DubCNN: Who are your top 5 MC's of all-time?
Babee Loc: My top 5 MC's…that's a hard question because I've got more than 5 i like equally; some rap some reggae. I'll try my best and not in any specific order. Rakim, Nas, Krs-1, Kendrick, Pac, Beanie Man, Capelton, Bounty Killa, Kranim, and Baby Cham. I know u said 5 but i couldn't. lol.
DubCNN: Where can fans reach out to you on Social Media?
Babee Loc: I made it simple for me to remember, lol. Everything for me is BABEELOC. Twitter, YouTube, Instagram, Reverb Nation,Sound Cloud, and anything else people use for social media. I just tell them Google BABEELOC and everything will pop up.
DubCNN: Thanks Babee Loc, from DubCNN! Anything you would like to add fam?
Babee Loc: I just want to say that I appreciate every fan out there that's riding with me because without them there would be no interviews, record sales, movies, or anything. I don't ever want to lose myself that much in this game that I forget where I come from and who helped get me here. That credit goes to my fans, family, true homies, my city of OCEANSIDE, and the projects of PITTSBURGH… BUDEBOY/BANGOLA FO LIFE.
Babee Loc – Lug Uh Bug (Video)
Babee Loc ft. KOKANE and Gwap Don't Dolla$ – Fire (Video)