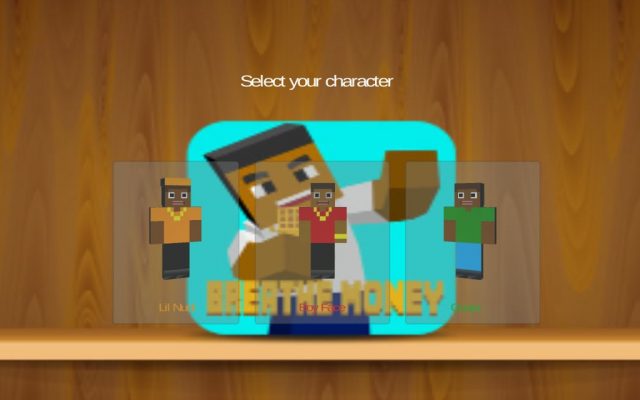 Hip-Hop artist on the rise, Boy Face, is back today with a brand new album, and two new apps; BREATHE MONEY and NINJA BALLON FIGHT. Check our "On The Come Up" feature on Boy Face here. As the future continues to merge music with gaming technology, Boy Face is
helping to spearhead the new-age movement with two dope new apps; available now in the Google Play Store. Boy Face also drops off two official audio leaks to some new music! Check the songs below; one a collaboration with West CoastCoast heavy-hitter Mac Lucci. Check out our exclusive interview with Boy Face below. Interview by West Haven Blast. Only on DubCNN.
---
DubCNN: DubCNN checking in with buzzing hip-hop artist, Boy Face
What's good fam?
Boy Face: What Hatnin family! Im good bro bro! Just happy to be
announcing these two new Google Play apps, and happy to have this all new way
to launch my next album.
DubCNN: You have been quite busy since the last time we sat down
with you fam; a new track with Mac Lucci, some new apps you are developing, and more! Let's get into the new track with Mac Lucci first. How did this collab come about? And can you tell us a little about the song?
Boy Face: Hell yeah. This new track with Mac Lucci has been in the vault for some time. I always fuck with everything Dogg Pound, so when Mac Lucci dropped his mixtape, I hollered at em through mutual friends about a collab. I wanted it to be a timeless song that would touch on police brutality, genocide, and criminal activity in the inner city. And also pay homage to Dr. Dre and Tha Dogg Pound at the same time. Dr. Dre was said to be dropping an album titled Detox. So detox to me meant us not killing each other or poisoning each other with harmful drugs, and gang activity. My Detox song has the same feel to it as when you hears G Thang by Snoop and Dre' for the
first time. Myself and Mac Lucci went hard as a mutha on this track.
DubCNN: Dope. Can we expect a video for the collab fam? And when
will it be available for purchase?
Boy Face: I know Mac Lucci is hella busy, so I threw up a solo music video on Youtube that's doing really good. I will holla at him soon to
see about an official music video. If you know how to get at him these days,
perhaps you can make it happen. Our mutual friend moved back to France so we lost touch a while back ya dig. I'm looking forward to a classic video though. This song will be on the new BREATHE MONEY album I'm releasing this week along with the BREATHE MONEY video game app.
DubCNN: You also currently have a new single that is buzzing on radio stations titled PARTY. Tell us about this single fam. And where can fans listen and purchase?
Boy Face: Yea, I was shocked when radio stations in the US and in Italy picked up the song. I'm saying police keep gunning us down over bullshit. We have the legal right to PARTY, but we keep being treated like we're immigrants or slaves. This shit has to stop. This is the trap anthem to stop the fuckery, and hopefully end all forms of police brutality.
DubCNN: Ok, let's talk about the new apps you have in development. First of all, how did you get involved with app development?
Boy Face: I've always been two things in life, a real reputable, and a tech geek. Since I was a lad my mom and dad would always have the latest gadgets in my hands, from Speak and Spell, and See and Say, if you remember the 80's.  Then I graduated to Nintendo and Sega Genesis. Then, PC's, and Laptops,
and so on and so forth.  I've been known to fix computers, and I even
saved a Company millions of dollars one time by finding glitches in their
billing system. So, I've always thought about building, creating, and putting
together apps. With our music industry being raped and violated by streaming
companies, I wanted to do something about it instead of just watching it die.
So gaming is the best way to sell music, and fun together. Kids and adults love
music and gaming, so it's a perfect match. I hope ya'll support my new game
apps now on Google Play, titled BREATHE MONEY and NINJA BALLOON FIGHT.
DubCNN: You have two game apps going live in the google play store. Talk to us about these apps and their features. When will apps be available for download?
Boy Face: The first app is a custom made app called BREATHE
MONEY. It is a hip-hop video game app. The game concept is to save BREM CITY
from crooked cops, and FBI agents. There is a few missions in the game. The
game is a mix of minecraft, meets "The Hood" lol. You can ride through the
hood, buy new accessories at the shop, and even buy my latest music projects in
the game shop. There's action and groovy cars. It's a simple gaming app so
people who are advanced gamers can use it, and first timers. My kids stay on it
for hours!
The second app is called NINJA BALLOON FIGHT. This app is
addictive as ever fam. You're a cool lil hood ninja being attacked by uglyZombies, and you have to mash on them before they mash on you! They're falling out of the sky from everywhere, and you gotta kill em all and collect points before they pop your balloons and crack ya skull. You can hear most of new songs from my BREATHE MONEY album in the background on both apps. But make sure you still buy and stream the album on tidal, and apple music too. NINJA BALLOON FIGHT is much cooler than crushing candy, or searching all over town for Pokemon's. I'm very comfortable in the tech world, and you can expect me to roll out more
apps before the year is out.
DubCNN: You also have a song that will be featured in these apps titled IDKBP. What is the concept behind this track fam?
Boy Face: IDKBP = I don't kill black people. This is a Westcoast, NYC and Chicago anthem against black on black violence. I'm actually shooting the music video for it today.  My baby bro CYCOSIS laced me with a LIT Westcoast track, and I laid something timeless down or the Hood. Too many times us as an Alkebulan (the real name of Africa) community wanna blame outsiders for our high murder rates. Yes, racist, trigger happy police, contribute to our loss of life, but more times than not our murderers look just like us. Hoods have been fueding for decades over revenge murders, territory, pussy, or the drug trade. Obama is leaving office soon, and whether you're a fan of his or not, he has done all he could legally do as one man to help free us from oppression. Are we gonna go back to killing each other for money, or are we gonna get together on this technology front, and these apps, and start building them and making billions, or starting our own car companies, and more to really get out from under these oppressors? Music money is dead, except for a few hundred artists making all the money. And the music industry elite. But there's billions of dollars to get without shedding our own blood. Each one teach one. I don't kill black people.
DubCNN: What are your feelings on all of the recent assassinations of inner-city people of color by law enforcement? Is there any solution/resolution to this problem, in your opinion? 9. Tell us a little bit about your soon-to-be released project titled BREATHE MONEY.
Boy Face: If we are being assassinated, we should assassinate others. That is the only way this will end. Turn off the assassinators movies, and tv shows, and break their spell on you. And get busy. Whoever the assassinators may be, and whatever they may look like. When we see people in video games trying to kill us, and they are outsiders and invaders, what do we do, we shoot first right? Well, life is no video game, and we're still being killed when we don't obey the laws of agression. It has to stop somehow.
BREATHE MONEY is a dope album I put together while off that Alaskan Thunder Fuck mary jane. I like to see what comes out of me when I makemakean album off certain plants. This album is more mellow and chill and well thought out. It's video app music, and music you can smoke or vape to. It's that Westcoast music I've always wanted to make, but it's universal. I have a trap song on it called Zebra, and the Detox record I did with Mac Lucci as well. Talk about range! IDKBP is the lead song on the album and I should a video for that single soon. A lot of songs from the album can be heard on the BREATHE MONEY video game app (Google Play), and the NINJA BALLOON FIGHT app on Google Play as well. Go get that. And buy (not stream) the album on Itunes.
DubCNN: Where can fans find you via Social Media fam?
Facebook: BOY FACE
Twitter: boyfacebusy
Instagram: boyfacebusy
Instagram, twitter: @breathemoney
Instagram: @ninjaballoonfight
Website: http://frogglife.com/
DubCNN: Thanks Boy Face, from DubCNN. Anything you would like to add fam?
Boy Face: S/O to real niggas in the rap game. SchoolBoy Q, Kurupt, Mitchy Slick, West Haven, Kokane, SugaFree Messy Marv, Mac Lucci, Big Nudi, Twin G, Gonja Locc, Chi-Baby, Bazile, Snoop Dogg, Bigg A, Dogg Pound Next Generation, TCMG, Choo Biggz, IGang, Rich Da Factor, DJ Supastar, KSFM, of  course E-40, Jay-Z, Jayo Felony, The Outlaws and of course the Groove I grew up in. Brem City, and South Seattle. Be sure to go download NINJA BALLOON FIGHT, and BREATHE MONEY on the Google Play store immediately. Spread the word, the hood needs games like this!!!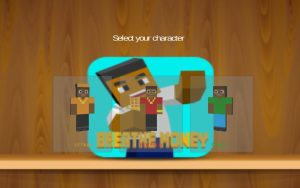 DOWNLOAD the new BOY FACE – BREATHE MONEY ALBUM HERE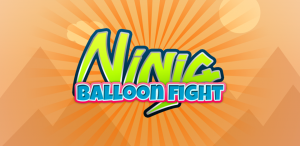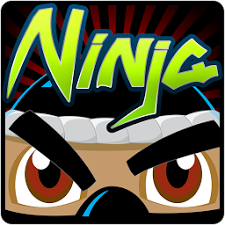 DOWNLOAD the NINJA BALLOON FIGHT game app on the Google Play Store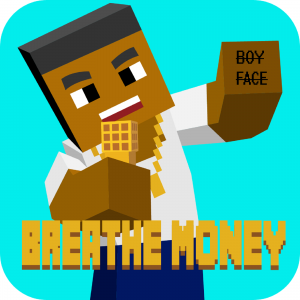 DOWNLOAD the BREATHE MONEY game app on Google Play Store
Making Million Dollar Moves
Instagram: @Boyfacebusy
Twitter: @boyfacebusy
New single PARTY is available on all DJ record pool websites. Request it on radio.
BOY FACE – VISIT SEATTLE EP:
https://itunes.apple.com/us/album/visit-seattle/id1053160171
Boy Face – CONCUSSION EP:
https://itunes.apple.com/us/album/concussion/id1074543443
Boy Face ft. Mac Lucci – Detox (Dr. Dre Tribute)
Boy Face – IDKBP (I Don't Kill Black People)