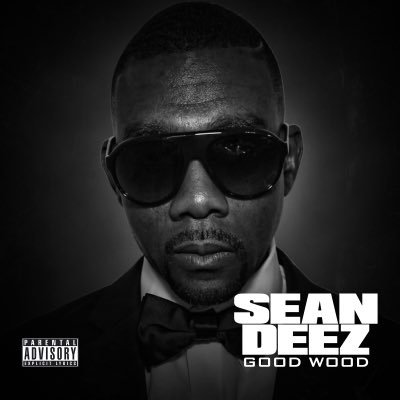 Today DubCNN sits down with Wrongkind Inglez and Inglewood hip-hop artist Sean Deez. In this exclusive interview we talk about a multitude of topics including how he got his start in the rap game with Mitchy Slick and Sir Jinx, the legacy of OYG Redrum 781, his upcoming ESPN 30/30 special, the Wrongkind Inglez movement, and much much more. Check the exclusive interview below! Only on DubCNN.
---
Interview conducted by West Haven Blast (2017)
---
DubCNN: DubCNN checking in with Wrongkind Ingles, and Inglewood California emcee, Sean Deez. What's good fam?
Sean Deez: How you feel champ. Appreciate the luv and support bro. I'm just pushin. We got nice momentum right now. We got a lot of killer music getting ready to drop in 2017.
DubCNN: Wrongkind Records is a solidified and well-respected label within the hip-hop community. How did you first connect with Wrongkind founder Mitchy Slick? And how did the Wrongkind Ingles imprint eventually develop?
Sean Deez: Well I met Mitchy Slick out here in LA through legendary West Coast producer Sir Jinx and in a destiny kind of way that is right around the time when the Wrongkind was formed and getting established. That was the late 90s.
DubCNN: Can you tell the fans a little about the Wrongkind Ingles imprint, as a whole?
Sean Deez: Ok the Wrongkind Ingles is the Inglewood division of the Wrongkind and was established in 2009. It was originally me and Woodgrane who headed the WKI but he has gone on to do other big things so since around 2014 it has just been me as CEO. The first artist was JRush who put out "The Beginning" street album. Next came my "Floss Tape" street album. Then WKI artist G.G. became the focus of the label. He released "1 Shot" and became a major factor in the Inglewood rap/hip hop scene. Early 2014 came the WKI full album featuring George Clinton, Mitchy Slick and 2Eleven. Mid-2014 came G.G.'s 1st full album "Tha Plug" which featured citywide anthems (She Work It Fa Me ft Joe Moses) & (Maxx Up ft Skeme & Disko). Both full albums are available on ITunes. Last year July 4, 2016 I released my 1st ever EP "Good Wood" after a hiatus of 4 years sitting behind the chair building artists and the WKI brand at the same time. On "Good Wood" I wanted to it to be my mind from beginning to end. I wanted to show and prove my skills as an artist so there are no features on "Good Wood". Available now on ITunes.
DubCNN: What made you want to pursue a career in music fam?
Sean Deez: Bro my team within my neighborhood in Inglewood are rap/hip hop connoisseurs. Talking about the WestCoast I take it back to breaking and popping. I take it back to Egyptian Lover, Uncle Jams Army and KDay. Then on the West Coast it was NWA, Cube and Too Short. But I was well balanced too though. I did all the EastCoast too. The Run DMC, the BDP, the Slick Rick, the Big Daddy Kane, the Eric B. & Rakim, Pete Rock & CL Smooth, Tribe Called Quest. And we kept it up to the kat who made the first underground/mixtape ever on the West Coast DJ Quik. But keepin it real CMW and MC Eiht with the homie Mike T. from the Wood that is my favorite WestCoast music of all time. So what I'm saying is it was always something we loved and when I got exposed to it I was like these niggas ain't got nothing on me. I was like my story is power let me figure this music thing out.
DubCNN: What was it like growing up in Inglewood, Ca?
Sean Deez: Inglewood is like an island. I grew up with both my parents so that was powerful in my life. I been smart all my life both street and book smart. But all through my childhood I was known for basketball. Alot of people would tell you they thought I was going to the NBA. My high school team won the only state championship in the city's history. There is an ESPN 30/30 special that is scheduled to drop this year 2017. It's only 2 high schools in Inglewood so that gives you an idea of how everybody basically knows each other on all levels from sports to hustling to banging. Like land Inglewood is not as big as Long Beach or Compton so we gotta grind even harder.
DubCNN: How has the city of Inglewood affected the West Coast Hip-Hop scene?
Sean Deez: That's wild you ask that. It makes me think of how like 1 month ago I acted on what was meant to be for 2017 which was asking the legendary Redrum to come rock with the WKI. OYG Redrum or Big Homie Rum is the pioneer of Inglewood rap. He is the one who was the mastermind behind putting together Banging on Wax which featured my dawg Big Wy (Relativez) Redrum may not just be the pioneer of Inglewood rap but the first to give em that red side rap altogether on the WestCoast. Either him or Quik.
DubCNN: What is your opinion on the state of hip-hop today?
Sean Deez: I'm going to just speak on the state of West Coast hip hop/rap. I think it's like it's been for the last decade. Those in positions to make a difference would rather put they bread, they plugs and they connections to they mediocre talented homies rather than the most official kats they come across. They be insecure about they status and don't want somebody to say the artist they put on is hotter than them. That's the cycle.
DubCNN: Who are your top 5 MC's of all-time?
Sean Deez: Top 5 MC's of all time. See most mfs be dancing around that question like are you talking about making bread, spitting or what but I'm going to give you my total packages: 1. Tupac 2. Ice Cube 3. Biggie Smalls 4. Scarface 5. Jay Z.
DubCNN: What new projects can we expect from Sean Deez in 2017?
Sean Deez: Well it won't be another solo Deez album for a min. because the young kat Robby Dinero is everything. I have been heavy in the Inglewood music scene the last 15 years and there has never been anyone this talented with the production and the flows in the history of the Inglez. So mid-2017 we are dropping the "Inglewood Rams Vol.1" full album with everybody. Next, with Big Homie Rum spearheading the project and a whole lot of G.G. we will drop "489ers Vol.2" full album. So we will take our time with Robby Dinero and drop his solo album early 2018. But all in between then we dropping super slappers.
DubCNN: What recent projects are available now for purchase?
Sean Deez: The "WKI" album is available. The G.G. "Tha Plug" is available and that "Good Wood". That "Good Wood" I put my heart and soul in. That's all me.
DubCNN: Where can fans find you on social media?
Sean Deez: My FB & IG is deezwrongkindinglez. My Twitter is @DeezWKInglez. For the infamous WKI gear and you can also get "Good Wood" CDs at wrongkindingles.com
DubCNN: Thanks Deez, from DubCNN. Any last words?
Sean Deez: I just Salute you bro for recognizing what we are doing in Inglewood as the Wrongkind Ingles and how loud the Wrongkind movement is on the West Coast right now. Oh yea Slick gotta super duper slapper on the way. Y'all be ready for the slaps.