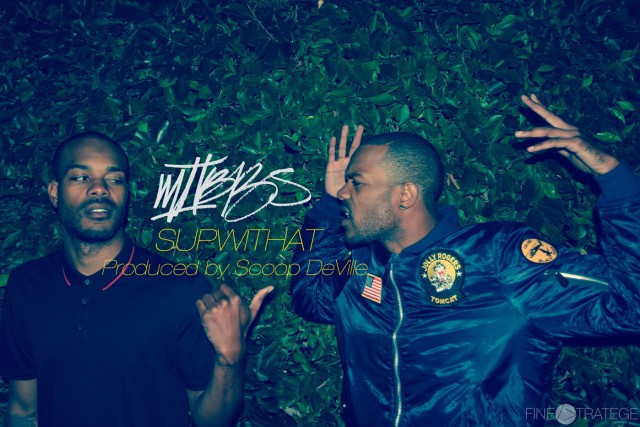 Mibbs has always shown solo potential in my eyes. He has a stage presence and persona as an emcee that demands attention.
Pac Div continues to be a staple in pushing new sounds and quality projects on the West-Coast. And now the trio have taken some time off, to pursue solo projects and other endeavors.
While Like produced "Sing About Me" on Kendrick Lamar's Good Kid, m.A.A.d City, Mibbs went into recording mode, and linked up with Scoop Deville, the musical genius behind "Poetic Justice" and "The Recipe". Scoop had previously produced tracks such as "Bank" on Pac Div's GMB, and now continues to work with Mibbs on Freebass EP.
The project dropped today on mibbsovereverything so head over there for the free download. Check out the short interview we did with Mibbs below, where he explained more about the sound and concept behind Freebass, and the video for the first single off the EP.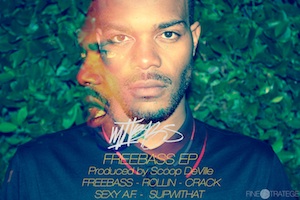 Dubcnn Exclusive Mibbs Interview (June 2013)
Dubcnn.com: What made you want to work with Scoop Deville exclusively, on your first solo effort?
Mibbs : When Scoop and I met, we seemed to understand each other as people. I had so many chances to meet him in the past but I guess it really wasn't the time. We met in the spring of '12 and got in the studio in no longer than 2 weeks. He had the total sound that was taylored to the style I like and we rocked out.
Dubcnn.com: The first leak/video off the album is an aggressively gritty, yet catchy single, "SUPWITHAT", is that the sound we can expect from Freebass?
Mibbs: The aggressive/gritty soundscape that you explained about SUPWITHAT is a perfect way to describe the EP. We wanted to create a new sound more than just put random songs together. The whole project is themed like its a drug and the name #FREEBASS fits.
Mibbs- "SUPWITHAT" (prod. Scoop Deville) (VIDEO)
Dubcnn.com: How does this project differ musically, and content wise, from the previous music fans heard from you with The Div?
Musically it's a way left direction. The music and the lyrics really do the talking. In a sense it's a prequel to my new direction as an artist. Pac DiV is and will always be my love in this music . This is just a way for me to express myself totally by myself and the guys know and respect it. There are no rules in this.
Make sure you check out the project at mibbsovereverything.