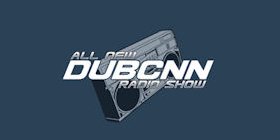 This week the guys from All NEW Dubcnn Radio Show – J-Double, Worldwide Warb & Scott Taylor aka ST the Specialist – follow upEpisode 48 with Big Bad 4-0 aka 40 Glocc (05/11/12) with Episode 49!
This week they are joined by Long Beach's TayF3rd, who recently dropped his new mixtape The Sand King right here on Dubcnn, to discuss his music his future projects and strip joints!
As always the music is always the priority and we have new music from Ty$, Heather Victoria, a DUBCNN Exclusive from David Macc, Kayo, E-Dubb, G. Malone and a DUBCNN Flashback from Daz, Kurupt & Latoiya Williams.
Dubcnn Radio: Episode 49 with TayF3rd (05/25/12)
Also if your in the OC area on 5/31 stop by the Detroit Bar in Costa Mesa, CA as the hosts of Dubcnn Radio will be hosting an showcase for Bad Seed Entertainment with performances from Dubcnn favorites Epademik & OG Cuicide – check the flyer here.
Enjoy the show, leave your comments on the show page using the Facebook Comment tool and ensure you take part in the show by contacting us through Email, Facebook, Twitter, on theForums or by calling us on 602-903-FLOW (3569). Remember if YOU want to advertise on the show then ensure you email in today.