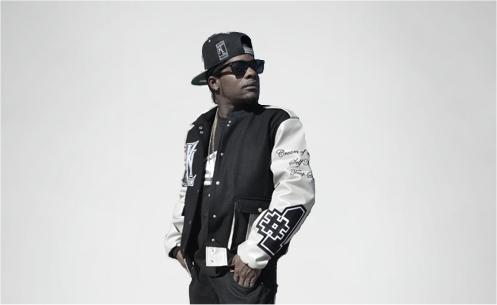 D-Dimes of the Hustle Boyz shows no signs of slowing down this year as he drops this FOURTH free project of the year!
Earlier this year he dropped "Flok Boyz" mixtape before releasing the Street Album "Kush Life" hosted by Snoop Dogg & DJ Age.
"Kush Life" featured appearances from Snoop Dogg, Daz, Nate Dogg, Kurupt, Soopafly, Spice 1, RBX, Mac Lucci, Kokane, 8 Ball & many more and we thought that would be him Dimes done for months. He soon showed he was unrelenting and in March unveiled a video for the record "Fast Talk" directed by James Wade and then released "Flok Boyz 2" a new 20 track mixtape with verses from Mac Lucci and others over production from Maine Beatz, Scram Jones, Picasso, C.Ballin, Yetti Beats amongst others.
Today D-Dimes  is dropping off his latest instalment exclusively via DubCNN called "Reality Music" which he states is "all about life and what's really happening in the world right now."
Covering topics including Politics, Gun Violence, the Trayvon Martin case, and the Rap Industry as a whole D-Dimes showcases his undoubted ability over production from DJ Khalil, The Alchemist, Maine Beatz, Carlos McSwain, Phenom, Nottz and Phonix. He's also lined up a stellar guest-list of appearances including Mac Lucci, BJ The Chicago Kid, Carlos McSwain, Kurupt & Daz, Kokane, TayF3rd and more
D-Dimes – Reality Music (Street Album)


[raw]
[/raw]

D-Dimes – Reality Music (Tracklist)
01) Huey Newton
02) Bidness (Feat. Controversy) (Prod by DJ Khalil)
03) Save America (Prod by The Alchemist)
04) NW$ (Feat. TayF3rd)
05) Skool Pizza
06) Prometheus (Prod by Maine Beatz)
07) O Dogg (Prod by The Alchemist)
08) Reality (Feat. Kurupt & Daz)
09) 21 & +
10) Ghetto Kids (Prod by Maine Beatz)
11) My Dressing Room (Feat. BJ The Chicago Kid) (Prod by Carlos McSwain)
12) Starz (Feat. Carlos McSwain)
13) 1st King
14) Slaves (Feat. Phenom)
15) Cocaine (Feat. Mac Lucci) (Prod by Nottz)
16) Hogg Bout Mine (Feat. Kokane) (Prod by Phonix)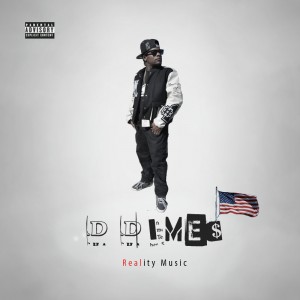 Comment below and follow D-Dimes on Twitter. In related news D-Dimes has landed sponsorships and endorsements in recent months, including Splitarillo Cigars, and he is now the face for Quiet Storm Vodka!