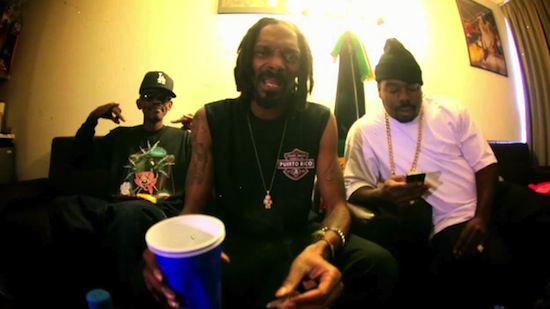 After releasing "Reincarnated" and before he becomes Snoopzilla, Snoop Dogg has dropped his newest mixtape with DJ Drama "That's My Work Vol. 2."
The single and one of the hottest records on the mixtape is "Bad 4 Me" produced by Dae One and Mel&D which was released last week.
Today we can not only bring you the untagged version of the single but also the just released video – directed by Dah Dah – that sees Snoop smoke one with Dogg Pound Gangstas Kurupt and Daz Dillinger interspersed by clips of the classic movie, Menace II Society. Watch it below and drop a comment!
Snoop Dogg – Bad 4 Me (Video)
Snoop Dogg – Bad 4 Me (Audio)

[raw] 
[/raw]
Get the DJ Drama hosted "That's My Work 2" mixtape here.