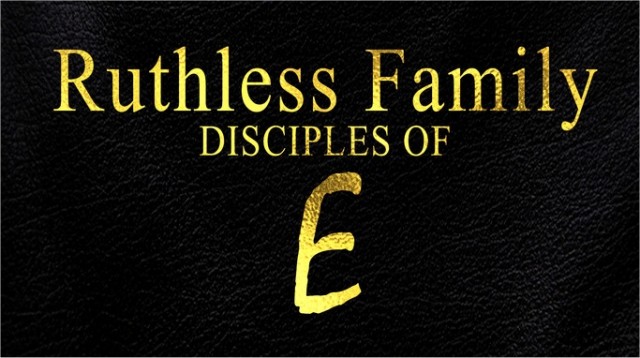 Earlier this year we brought you news on an Eazy-E documentary that was set to explore the life of the Godfather of Gangsta Rap.
Sergio Hernandez of Ruthless Propaganda confirmed "Ruthless Memories" would look to explore the true life stories and memories from his friends, family and industry insiders.
The film was released on DVD  in September via RuthlessMemories.com featuring interviews with Big Man, KJ Mustafa (Eazy E Bodyguards), Steffon, Jerry Heller, MC Ren, B.G. Knocc Out, Derrek Wrigh & Marquise Wright (Eazy's Sons), Cold187um, Marty Thomas, Dirty Red, Yomo, Big A and more. The film will also included unreleased Eazy-E photos and video clips, original illustrations of E and footage of his old 63 impala.
Following his work on the film, Sergio Hernandez of Ruthless Propaganda has today confirmed he plans to try and release an album and DVD under the title "Ruthless Family: Disciples of E" featuring original Ruthless Records artists including BG Knocc Out, Dirty Red, Kokane, Cold187um, Steffon, Rhythm D, Loesta, and ALT The Saint. The official Kickstarter page states they also hope to recruit DJ Yella of NWA, Bone Thugs-N-Harmony, Frost, Dresta, Toker from The Brownside, and Sylk E Fyne. The full details are below;
The money raised by this campaign will be spent on compensating the artists and producers. Funds will also be used to record the album, get it mixed and mastered, design the artwork, press the CDs, pay for advertising and street/online marketing. We also plan to use funds to shoot music videos to some of the songs on this album. Funds will also be used to shoot behind the scenes footage and document the making of this album. DVD will be released the day album is released.  The Album "Ruthless Family: Deciples of E" will be available June 16th 2014
As with all Kickstarter projects this needs YOUR help to make it happen – check the Rutheless Family Kickstarter page and see how you can donate to the cause from as little as $2! Watch the campaign video by Sergio below and drop your comments!
 Kickstarter Project: Ruthless Family Album & DVD "Disciples of E" (Video)