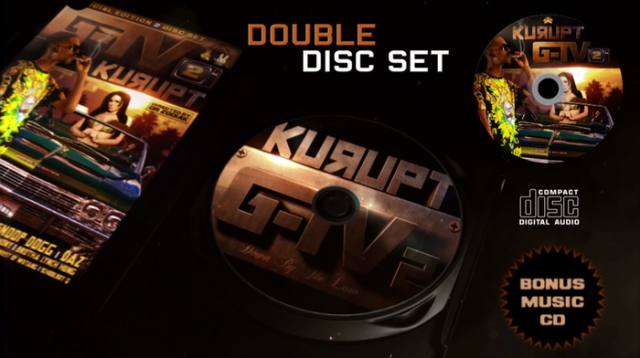 Long time DubCNN readers will remember when Kurupt released his first tour and behind the scenes DVD, G-TV, back in 2002 with Fortress DVD
Now, in conjunction with his Penagon team, he is looking to release "G-TV 2" via a KickStarter campaign.
The project – which is being shot now and set for release in the Spring – will see Kurupt's real family life, tour footage with Snoop Dogg and Tha Dogg Pound, include music video sets with YG & Redman, studio footage with Schoolboy Q & Big Duke from Psycho Realm, movie set video with Kurt Russell, Steven Seagal, Morris Chestnut, Ving Rhames, and more!
You can also expect appearances from Bone Thugs N Harmony, Brotha Lynch Hung, Killah Priest, AV LMKR, DJ Quik, WC, Ras Kass, Tha Alkaholiks and more!
If you want to guarantee to get your hands on one of just 2,000 pressings then head to the KickStarter page and pledge what you can! Watch the trailer below to find out more!
Kurupt's New DVD & CD Project: G-TV 2 (Trailer)