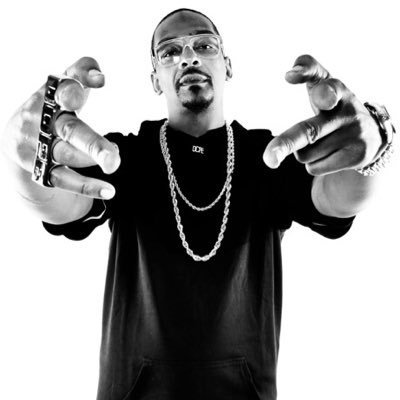 E-White of 'Tha DPG' is set to Release EP via EMPIRE
West Coast hip-hop heavy-hitter and Doggystyle Records alumni, E-White, is set to release a new EP this summer on Empire, via DubCNN Ent. Stay tuned for updates on this project, and check the 'Pride of the City' editorial,  crafted from a perspective derived from first-hand experiences by longtime friend, West Haven. Follow E-White on Facebook. Only on DubCNN.
---
– "Pride of the City"
They say, 'every day a star is born'. While rarely accurate in terms of humanity, periodically this anomaly will unexplainably manifest itself amidst an environment that more often than not lacks the proper conditions for such an incongruity to occur. Long Beach hip-hop artist, E-White, happens to epitomize this acuality.
Growing up in gang infested, Long Beach, California, where very few are known to escape the ills of the city, or alive in many unfortunate cases, E-White stood tall among giants at an early age. Highly touted as a prep basketball star at Wilson High School in Long Beach, Ca., E-White (born Eric White) would garner attention worldwide and subsequently receive numerous Division 1 scholarship offers, with many scouts proclaiming him an 'NBA talent'. As a 6'4 point guard, E-White was too quick, too skilled, and too good for virtually anyone to pose a legitimate challenge. Unfortunately, the reality of inner-city life would soon serve as the prime catalyst in derailing E-White from his aforementioned path to success. Lo and behold, an alternate path was beckoning.
"While never the biggest fan of the standard school system, E-White was always sharp as a Ginsu. And when his attendance was not sporadic, he would excel with flying colors. In my opinion, school bored him. He was obviously more advanced than his peers…still perfect attendance was not high on his priority list. Lol. When Eric would arrive at school, the scene immediately lit-up. We had first period together, and the times he was absent were some of the most boring days of the year. Lol. See, he came from Long Beach and I came from Lynwood; which are two of the most heavily gang-infested areas in Southern California. I believe both of our mothers did not want us going to middle school in the inner-city at that time, as many kids were dying as the result of vicious gang violence. We attended a Middle school/High School right across the street from Dominguez High School, which is located on the border of Compton and Paramount (the middle school/high school has since relocated). I also believe that both of our mothers didn't realize that Dominguez High was not exactly 'out-the-hood'…by any stretch of the imagination. Lol. We were also starting backcourt mates on the middle school basketball team, and even though his season was cut short due to grades and attendance, E-White was nothing short of phenomenal on the basketball court. The high school kids would try to set up one-on-one battles between me and Eric, to settle the ongoing debate on who was the best young point guard in the school. Those truly were some of the good years in life. Shout out to E-White, as he has simply transcended his talent to greater plains." – West Haven (Haven)
While realities of survival enveloped E-White, he was never deterred from achieving greatness and fulfilling his immense potential. He soon began writing rhymes, which he always had a penchant for, and expressing himself through the art of music. He immediately caught the ears of hip-hop heads throughout the city, eventually getting the attention of the legendary Snoop Dogg. Impressed with his undeniable lyrical talent, Snoop Dogg proceeded to sign E-White to 'Doggystyle Records' in the early 2000's, releasing the "Doggystyle All-Stars" LP (featuring Snoop Dogg, E-White, Soopafly, RBX, Kokane, and LaToiya Williams). E-White commenced to record on numerous Snoop Dogg, and Dogg Pound Records, including the "Welcome to the Chuuch" series.
E-White is now primed to release a brand new EP, on powerhouse hip-hop label/distribution platform, EMPIRE; via DubCNN Ent. The 5-song EP is slated to be released in the summer of 2017. If his recent works are any indication, this project should showcase not only his well-known elite vernacular, but also the evolution and summation of a journey through space and time, by one of the more luminous stars in the upper atmosphere. – West Haven