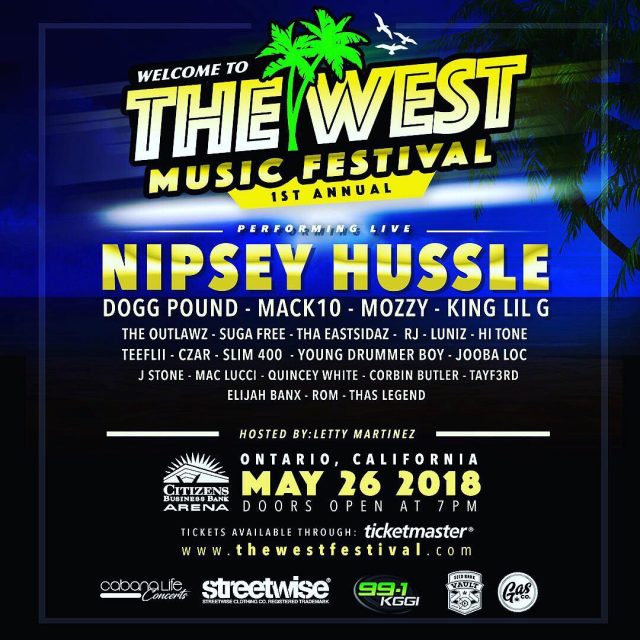 On May 26th, 2018, the inaugural "Welcome to the West" Music Festival will take place in Ontario, California.
This star-studded event will feature the likes of Nipsey Hussle, RJ, Tha Dogg Pound, Tha Eastsidaz, Mozzy, The Outlaws, Suga Free, Jooba Loc and many many more! DubCNN will be in the building for this event so stay tuned for exclusive coverage and footage!
if you are in town be sure not to miss this event. Get your tickets now using link provided below. Stay tuned!
Purchase "Welcome to the West" Tickets Here
May 26, 2018 join us for the Welcome To The West Fest at Citizens Bank Arena in Ontario, CA. Tickets are available via https://t.co/1dwPxis574 or https://t.co/b1V4v63Tu5 pic.twitter.com/4GiVx8fuhI

— AEOM PR (@AEOMPR) May 7, 2018