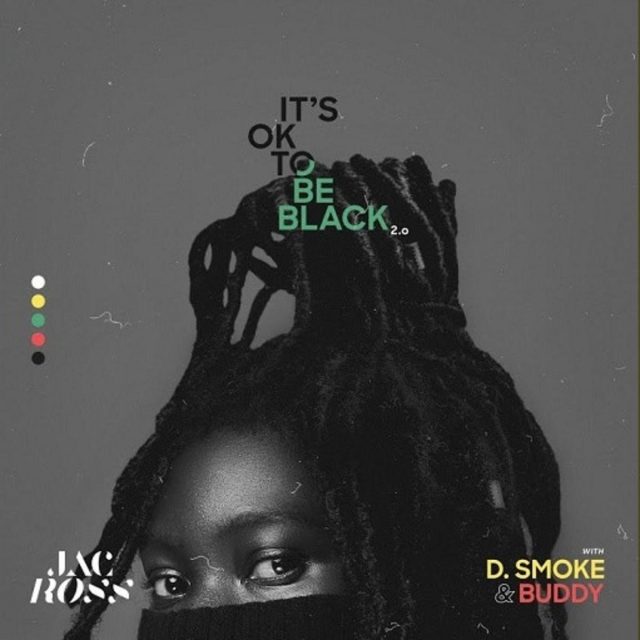 Jac Ross released his anthemic debut single "It's Ok To Be Black" earlier this year, a song that has only grown in stature in the context of 2020.
Now, the song has been reimagined and retitled "It's Ok To Be Black 2.0" and features guests D Smoke and Buddy, who deliver something new to the poignant track. This song resonates during a time of continued social injustice, and D Smoke and Buddy compliment the messaging with their poetic verses. Jac explains the collabo;
"Working with D Smoke and Buddy was amazing. It was actually a dream come true, as I'm a fan of both their work and appreciate their music. wish we could have worked together under better circumstances and actually got to be in the studio together to vibe, but I'm really thankful we were able to get this done regardless. This song is so important to me and I can't wait for people to hear this reimagined version."
Hailing from Live Oak, FL, Ross was discovered and signed by Rodney "Darkchild" Jerkins, the legendary Grammy-winning producer responsible for some of the most notable pop/R&B songs of our era ("It's Not Right but It's Okay" by Whitney Houston, "Say My Name" by Destiny's Child, "If You Had My Love" by Jennifer Lopez, "Telephone" by Lady Gaga, etc.)
Listen to the remix here, stream below.