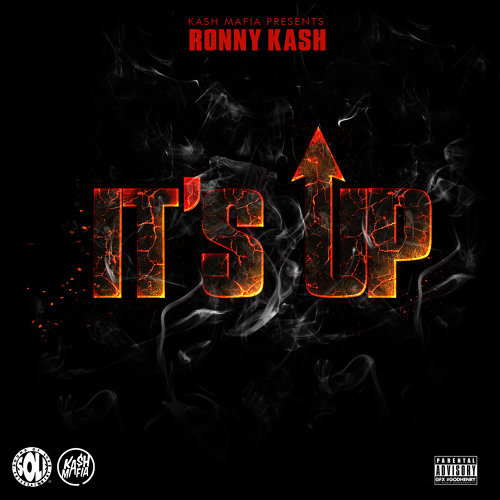 San Antonio rapper Ronny Kash may be unfamiliar to most, but he has been bubbling below the radar since 2017 with his magnetic music, popular demeanor and southern lyricism. Today, the rising star continues to infect the masses with the release of his latest single, titled, "It's Up."
Produced by Qari Beatz, the new song shows the rising star perfecting his signature sound which combines gritty trap beats, lifestyle lyrics, and hypnotic cadences. The new effort is the direct follow-up to Kash's 2020 single, "Fabo." To-date, Kash has accumulated over 16,000 monthly listeners on Spotify and expected to release his new music 2021 with a promised new album, currently untitled, and a follow-up to his breakout 2019 album, K.R.E.A.M..
As Texas hip-hop continues to establish a new resurgence in today's music, Kash's popularity arrives perfectly and perfect for newfound fans to jump on the bandwagon, today, starting with "It's Up." Recently, Kash released a project, titled, Snack Pack Vol. 1, available via Soundcloud. Kash's next project will be released on Southwest Digital.
After the listen, for more on Ronny Kash, follow the thriving artist on Instagram for daily updates. A visual for "It's Up" is currently in the works and slated for the coming weeks. Available on all DSPs via Sound of Live Entertainment.