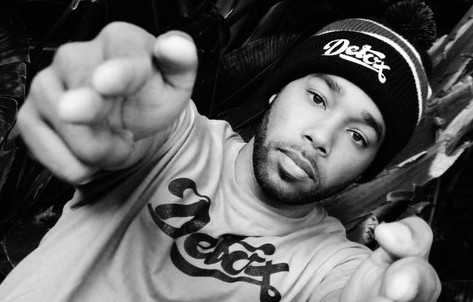 Inglewood spitter Element Rhymes is back again this month with yet another banging new record.
In recent weeks he flipped Drake's single with "5AM in Los Angeles" dropped a K.Dot response, "Battle Royale" and released "Grinding These Streets" the 4th single off his Crowned King EP.
Today he's back with a track titled "I Am Danger" featuring Rapper Big Pooh of Little Brother. This edgy new single is produced by Custom Made producer Abstrakt Soundz and takes its title from a quote from Walter White aka Heisenberg from acclaimed TV show Breaking Bad; which aptly had its season finale last night.
This single is expected to feature on  a new mixtape due soon that will feature Planet Asia, Copywrite, Roc Marciano. Listen below and drop a comment!
Element Rhymes – I Am Danger (Feat. Rapper Big Pooh) Audio

[raw]
[/raw]
Earlier this year Element linked up with Planet Asia for a record called "Reflection" also featuring C.Ray over production by Shae Money and then releasing his "Crowned King" project – completely produced by Abstrakt Soundz. He also enlisted popular British musician/producer Bonobo for a sensational remix collaboration; "Who 2 Trust In LA." Since then he's dropped "Coming For The Throne" and "Stacks On Deck" featuring fellow emcee Mickie Ryan as well as a visual to the popular single, "Who 2 Trust In LA."