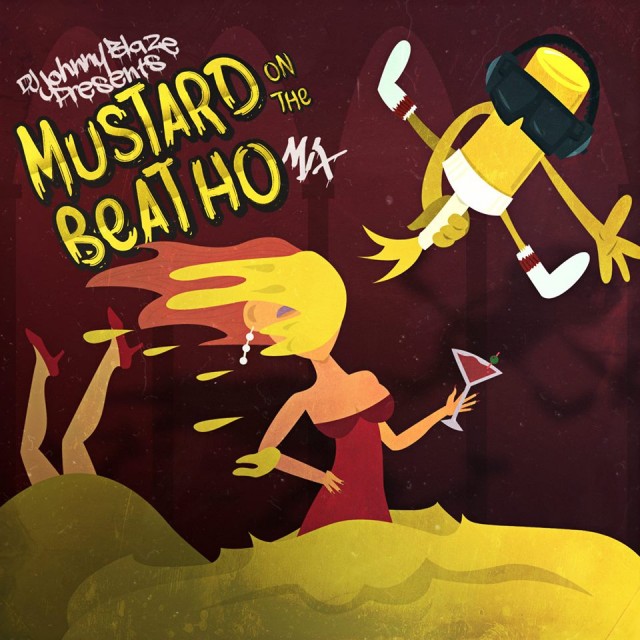 DJ Johnny Blaze was a DubCNN regular in the mid 2000's releasing an array of mixtapes including Heart Of A Warrior.
He's back after a long hiatus with a new mixtape, this time focused on the man-of-the-moment in terms of production; DJ Mustard.
Mustard has been relentless over recent years and has had his hands on countless of the hottest tracks from YG to Kid Ink. DJ Johnny Blaze has put together a tribute to Mustard in a DJ set form – a seamless one hour MP3 as well as in individual track format!
Check the full mix below featuring verses from Jeezy, Que, YG, Rich Homie Quan, Kendrick Lamar, Chris Brown, Tyga, Ludacris, 2 Chainz, Schoolboy Q, Jay Rock, Drake, Trey Songz, Ty Dolla $ign, Trey Songz, French Montana, Flo Rida, Kid Ink, Dom Kennedy, Tinashe, Teeflii, T-Pain, B.O.B., Will.I.Am, Miley Cyrus, Wiz Khalifa and more!
DJ Johnny Blaze Presents Mustard on The Beat Ho Mix (Mixtape)

[raw]
[/raw]
Download: Track by Track

DJ Johnny Blaze Presents Mustard on The Beat Ho Mix (Tracklist)
01) DJ Mustard ft. Jeezy, Que & YG – Vato
02) YG ft.Jeezy & Rich Homie Quan – My Nigga
03) YG – Patty Cake
04) Jeezy Ft. Kendrick Lamar YG & Chris Brown – Rip
05) Tyga Ft. Throw It Up
06) Ludacris – HelluvaNight
07) 2 Chainz – I'm Different
08) YG ft. Schoolboy Q & Jay Rock – I Just Wanna Party
09) YG Ft. Drake – Who Do You Love
10) Trey Songz – NaNa
11) Ty Dolla $ign ft. Trey Songz, French Montana – Paranoid [Remix]
12) Flo Rida ft. August Alsina – Rear View
13) Kid Ink ft. Chris Brown – Main Chick
14) Kid Ink ft. Chris Brown – Show Me
15) Dom Kennedy – Nothin Like Me
16) YG ft teeflii – Do It To Ya
17) Tinashe ft. ScHoolboy Q- 2 On
18) Teeflii ft. 2 Chainz – 24 Hours
19) T-Pain ft. B.O.B. – Up Down
20) B.O.B. ft 2 Chainz – Headband
21) Will.I.Am Ft. Miley Cyrus, Wiz Khalifa & French Montana – Feeling Myself
22) Teeflii – This D
23) Tyga ft. Wale, Fabolous, Young Jeezy, Meek Mill & T.I – Rack City Remix