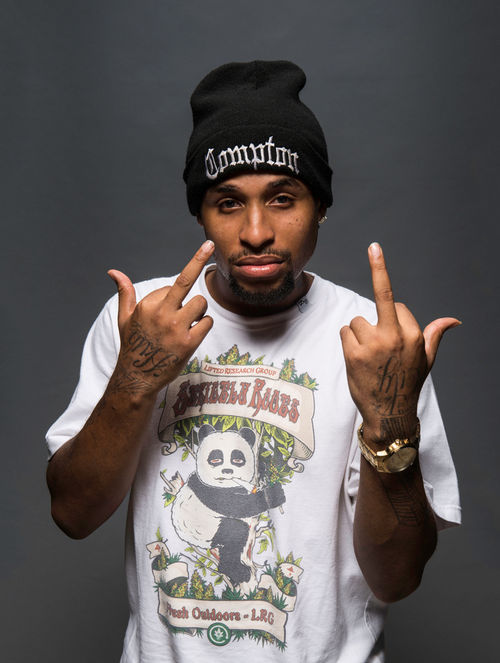 With an N.W.A. movie in motion there has been much talk lately of the legacy of Ruthless Records and the label's founder Eric "Eazy-E" Wright.
One of his sons, Derrek Wright a.k.a. E-3, is repping his father with a brand new single and video titled "Resurrection of Eazy E" featuring Kokane.
The track – which will feature on a release from his own imprint Compton Money Gang via Bud-E-Boy Entertainment –  has plenty of special appearances such as Eazy-E's mother, the house and neighborhood Eazy grew up in, Bad Azz, Lil Half Dead, Lil Eazy-E, Big 2 Da Boy, OG. Daddy V, BG Knocc Out, Dresta, and Big Hutch to name a few. The single will be releasing Tuesday July 22nd, until then watch the video!
E3 – Resurrection of Eazy E (Feat. Kokane) Video