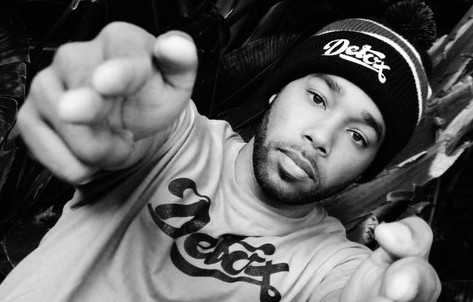 It's been a few months since we had some new music from Inglewood spitter Element Rhymes – but he's back today.
Last year he flipped Drake's single with "5AM in Los Angeles," dropped a K.Dot response "Battle Royale" and "Grinding These Streets" off his Crowned King EP.
In our last updates he leaked "I Am Danger" featuring Rapper Big Pooh of Little Brother before the Canis Major produced "Highway Hypnosis."
Today he's released an absoloute head-knocker, the Abstrakt Soundz produced "King Slayer" – listen below and drop a comment!
Element Rhymes – King Slayer (Audio)

[raw]
[/raw]
Last year Element linked up with Planet Asia for a record called "Reflection" also featuring C.Ray over production by Shae Money and then releasing his "Crowned King" project – completely produced by Abstrakt Soundz. He also enlisted popular British musician/producer Bonobo for a sensational remix collaboration; "Who 2 Trust In LA." Since then he's dropped "Coming For The Throne" and "Stacks On Deck" featuring fellow emcee Mickie Ryan as well as a visual to the popular single, "Who 2 Trust In LA."