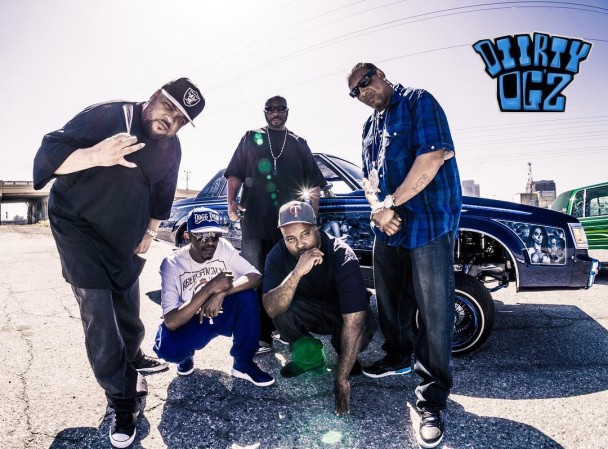 Diirty OGz and Mass Quan are Special Guests this week with J-Luv and Starr Saxxxon for Episode 153 of Microphone Masters Radio!
What do you get when you combine the talents of Kurupt, Tray Dee, Weasel Loc and Chill and the occasional crooning of Kokane? You get the Diirty OGz. They stop by to talk about their project, their mission and love of Hip Hop. Listen when an OG speaks!
Mass Quan is a funny and talented dude. The Cali emcee drops by to talk about his single, UCLA and a funny story about song titles and their accuracy. Don't miss it.
Catch songs from Diirty OGz, Threat, Snoop, Kokane, Casual, E-40 and more.
Reach out to the show at mm@dubcnn.com and check us out on Facebook!
Microphone Masters Radio Episode 153 (09-21-16) Tracklist
Threat – PDK
Intro
Threat – Lettin' Niggas Know
Casual feat E-40 – Nickel and Dime Gangsta
Segment 1: Diirty OG'z Conversation Part 1
Kokane feat Diirty OGz – California Classic
Pomona City Rydaz feat Lil Half Dead – True Crimes
Snoop Dogg – Got Beef
Segment 2: Diirty OGz Conversation Part 2
Pomona City Rydaz – Crippin' & Pimpin'
CMW – This is Compton
Snoop Dogg feat Eastsidaz – G'd Up
Segment 3: Mass Quan Conversation
Mass Quan – Fuck Niggas (They Uber These Hoes)
Mass Quan – Elephant
Outro: Last Words
Tha Dogg Pound – What Would You Do?
Microphone Masters Radio Episode 153 (09-21-16) Show (Stream/Download)

Thank you for your continued support of Microphone Masters Radio and you can hit up the show at mm@dubcnn.com or hit the comment section or the Dubcnn Facebook page. Tell a friend to tell a friend!